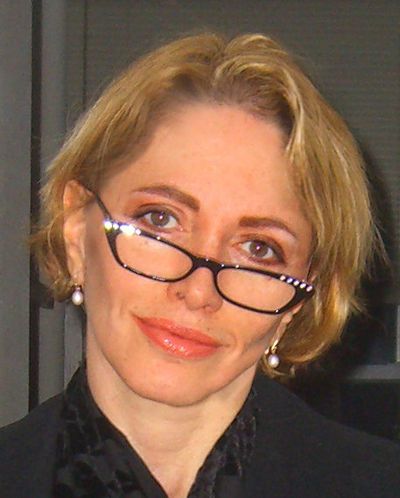 Royce M. Becker (1956–2020)
Royce Maximilian Becker was, with Jacob Smullyan, co-creator of Sagging Meniscus. As Art Director, she designed its logo, almost all of its covers, and much more, and had an enormous influence on all it accomplished. Her work combined extreme sensitivity to the character and meaning of each individual book with a dazzling style that brought them all together into a series with an immediately recognizable unifying identity, waggish yet substantial. Her art combined breathtaking technical virtuosity and professionalism, the irrepressible energy and grace of a dancer, sly wit, humane insight, and an unfailing and immediate sense of beauty. She worked tirelessly and selflessly, but everything she did was intensely personal. She is entirely irreplaceable, and is profoundly missed.
Novelist M.J. Nicholls has written a tribute to her work.