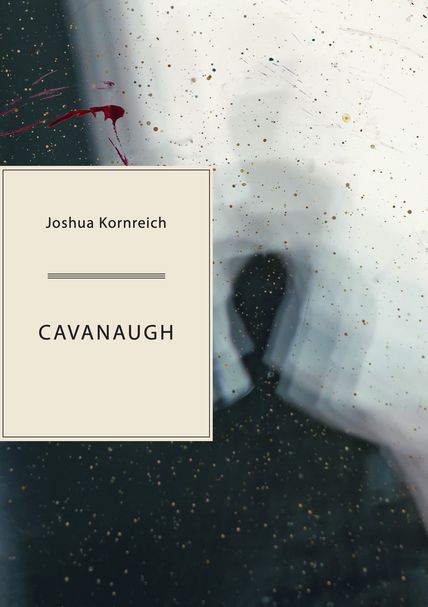 Cavanaugh is not Kavanaugh, and Kavanaugh is not Cavanaugh. Yet when Cavanaugh, a pencil-pushing, number-crunching, "middling, middle-aged middleman," reluctantly buys a bobblehead of the controversial Supreme Court justice for his innocent young daughter at a minor league baseball game, past traumas are retriggered, households unravel, and a mysterious inner voice reawakens, knocking Cavanaugh off the wagon and steering him headlong into the hillocky and tortuous terrain of the surreal and absurd. With a narrative that charms and intoxicates sentence-by-sentence, Cavanaugh is not only a bleak comedy of the reverberating repercussions set off by a single fraught decision, but also a darkly poignant reminder that no matter how rigorously we endeavor to seek refuge from what haunts us, memory will always find a way to creep into the din of our surroundings, forcing itself upon us against our will and, inevitably, of those we love most.
The Author's Guild has an interview with the author. And Largehearted Boy has the author's playlist for the book, with commentary.
Notices
"Joshua Kornreich's Cavanaugh follows the rollicking downfall of the remarkably unremarkable Cavanaugh and the simultaneous upfall of his alter-ego-cum-nemesis, O'Reilly, after the two men purchase bobblehead dolls of Supreme Court Justice Brett Kavanaugh for their young daughters at a minor league baseball game. The event throws Cavanaugh into a spiral of doubt, inebriation and memory at once hilarious and deeply unsettling. Who is Cavanaugh? Who is O'Reilly? Who is anyone? Only a master of the tragicomic like Kornreich can romp through existential questions with such raucous exuberance. From the moment Cavanaugh's daughter takes the Kavanaugh bobblehead to show-and-tell, Kornreich steers readers on an absurdly plausible jig that grapples with complex moral questions amidst a fog of bluster and booze. In the spirit of Donleavy's The Ginger Man and Amis's Lucky Jim, Kornreich's anti-hero is a man sinned against, sinning, and befuddled by both sets of transgressions. Cavanaugh may not be Kavanaugh, but Cavanaugh is Kornreich at the top of his game and the comedic novel at its side-splitting finest."
—Jacob M. Appel, author of Einstein's Beach House
"Cavanaugh is the most endearingly bizarre satire I've read in years, a thrilling case of self-made mistaken identity set off by what might be the least desirable bobblehead doll imaginable. Kornreich's prose has always been darkly funny and formally surprising, and this is him writing at his best."
—Matt Bell, author of Appleseed
"As Cavanaugh unravels, so does the fabric of (narrative) reality itself. It's hard to say more without spoiling the uncanny surprises that Kornreich has in store. Cavanaugh recalls the work of Nathanael West, who was similarly obsessed with the rot beneath the veneer of the American Dream. Like the cheated seduced by an illusory vision of California in West's The Day of the Locust, Kornreich's characters have little outside of the scripts they perform in order to survive the desert of the real. Cavanaugh brings to mind the work contemporaries like Carmen Maria Machado and Nafissa Thompson-Spires, for whom metafiction is serious play. Far from a clever exposure of the mechanisms behind the narrative curtain, Kornreich has a more significant target in mind: the culture obscured by the stories it tells about itself, where the illusion lingers far after the fiction is exposed."
—Pedro Ponce, in Heavy Feather Review
"[A]n anti-heroic adventure that is touching, repulsive, distressing, and hilarious all at once. Part political satire, part absurdist fiction, part existential meditation, Kornreich skilfully mixes questions of personal identity, family, sexual assault, alcoholism, and trauma into a melting pot of moral ambiguity.
"Kornreich creates his whirling dervish of a narrative through his tight, repetitive, and refreshingly original prose, whilst bemusing the reader with the sheer absurdity of some of the inner workings of Cavanaugh's world. There is a dash of Dostoyevsky's The Double in the form of Cavanaugh's 'friend' O'Reilly, a touch of Kafka in Cavanaugh's opaque yet open-ended encounters with those he encounters on his adventures, and a hint of American Psycho in both Cavanaugh's and the reader's inability to quite figure out what is and isn't real…. Cavanaugh offers an opportunity to hold a mirror up to ourselves, albeit an absurd one, and attempt to gain a deeper understanding of what we owe our fellow humans, what we are owed, and the consequences of failing to live up to our shared moral bonds."
–Matthew Graham, in Litro
"Unique, strange, compelling, and memorable, Cavanaugh is an instant cult classic."
–M.J. Nicholls, in Goodreads