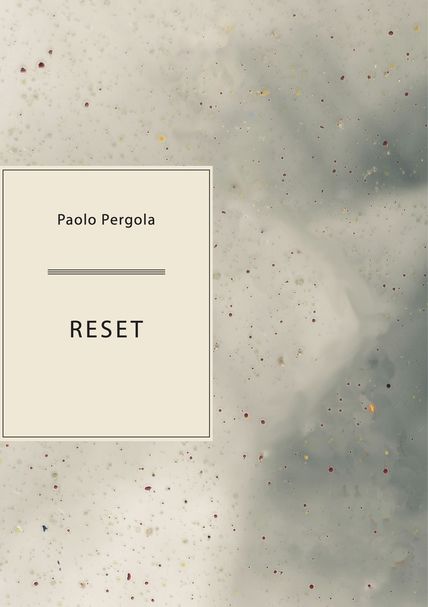 Lapo is a marine biologist who wakes up one day in a hospital bed after an accident that caused him amnesia. When distant memories slowly resurface and the weight of modern life becomes apparent, he realizes that having an empty head was not so bad. Like a present-day Oblomov, Lapo clings to his hospital routine to avoid the outside world, fending off the attacks of family and friends who continuously pester him. As the days go by, the pressure for Lapo to go back to his normal life keeps mounting. Will he ever leave the hospital or will he settle there for good? Lost pieces of his history may provide the answer. Interspersed with intimate thoughts and daydreams about the lives of the fish he used to study, Lapo's epic struggle is filled with irony and depth in equal measure. Nostalgic and provocative, Reset is an existentialist journey through the inner world of a man who has lost the thread of life and finds it again in nature and his past.
Read an interview with the author at Heavy Feather Review.
Notices
"The intentions of Paolo Pergola, then, seem to be to write a story in which the protagonist's actions are made entirely in the negative: He negates his active existence, he abdicates the throne of life. Everything he does he does instead of doing something else. Not only this, but Pergola himself negates his own native Italian, writing the book instead in English. The book is in this way an anti-novel, in which the character is a non-character whose life takes place in the background of the lives of others: a walk-on part, an extra, an NPC. The tone is light and mischievous, but this airiness soon gives way to an expanding sense of melancholy. The cosy feeling of being exempt from being, of being taken care of, of being a patient … transitions into the feeling of being excluded, of being expected to act, of being misunderstood and left out…. For a novel so ostensibly light, it leaves the impression of a freedom won but at the expense of a sparse, sprawling hopelessness. This, of course, is its broadest success."
—Joshua Calladine-Jones in Litro
"Pergola's writing has been compared with Italo Calvino, which is some feat for a debut novel. It's tough going at times but ironic too, sometimes downright funny, and it's a beautifully imagined tale of a man trying to put the pieces of his life together again, in a somewhat different order to what they were before."
—Anne Cunningham in the Meath Chronicle
"Although written clearly and concisely in a way that conveys Lapo's everyday experiences, his musings offer interesting thoughts on existentialism…. A story that offers a study of how everyday lives are lived, viewed from a fresh angle. A thought provoking and engaging read."
—Jackie Law, in Never Imitate
"You can see that Lapo has been traumatised by the accident, he feels safe in the hospital with his day all set up for him, you can sense his mistrust of those from his past who turn up to visit him and as his earliest memories come back he seems to get stuck in a childlike mode, the only people he truly seems to trust are his niece and a nurse who reminds him of a girl from when he was at school. All of this just makes Lapo all the more loveable and you find yourself hoping he finds a way to stay in the hospital where he'll be safe…. The characters are interesting and I liked how the book is set in a bed at a hospital, I enjoyed this journey through Lapo's memories very much, it certainly makes me want to check out more by Paolo Pergola."
—Jason Denness in Gnome Appreciation Society
"[Reset] is literary but literal. There is an existentialist journey for the inner world of [someone] who has lost the thread of his life and finds it again in nature and its past. We could all read and reflect on our own priorities in life with this gem…. [a] little masterpiece."
—Philipa Coughlan, in NB Magazine
"Reset by Paolo Pergola is an engaging exploration of what it means for your life to be put on hold in an instant, forcing you to critique your existence and your society….
"Despite the fact that Lapo is trapped in a hospital bed for over a hundred pages, the book feels action-packed. Pergola takes readers on a cerebral journey chapter after chapter. In a way, it's more exciting than if we constantly witnessed a changing location. Since most of the narrative exists in Lapo's head, readers must connect with him on an intimate level. Even the conversations he has with others are told to us through his perspective….
"The narrative itself flows beautifully. It's rare to encounter a book in which it feels like every sentence serves a purpose. Paolo Pergola skillfully gives readers a book that is engaging right to the end, without that common lull in the middle of the book…. If you are looking for a book to captivate you, move you, and make you think about things in a different way, this is definitely one to pick up off the shelf."
—Ally Geist, in F(r)iction
"Reset is about the desire 'to stop doing' and the want 'to think, to remember,' to visit memories as fresh, unused memories. We talk automatically, as Pardini observes about one of the people around him. One cannot help but think that we are already machines, but it never occurs to us to go on a reset mode at all. The novel is a pleasure to read: as an invitation into a character's mind about learning to untangle himself, it is an invitation to go deeper into one's own mind. One will recognize most characters from one's own life reflected in Pardini's narration: an evil colleague, bothersome spouses, mothers who won't leave one alone, beloveds who are yet to be told they are or were beloveds, and kids who totally 'get' the idea of looking at the world in a simple, straightforward way and as people with whom one can have sane conversations."
—Soni Wadhwa, in Full Stop
"If Bartleby the scrivener were a poet, scientist, and world traveler with a temperament of engaged disengagement stuck in a hospital bed, he would prefer to write as well as Paolo Pergola."
—Doug Nufer, author of Rotalever Revelator
"A beautifully executed blending of the clever with the candid, the tricksy with the disarmingly transparent and the sad with saudade. Lapo is a brain-injured Mr Palomar and Pergola's writing withstands the Calvino comparison with considerable aplomb."
—Guillermo Stitch, author of Lake of Urine