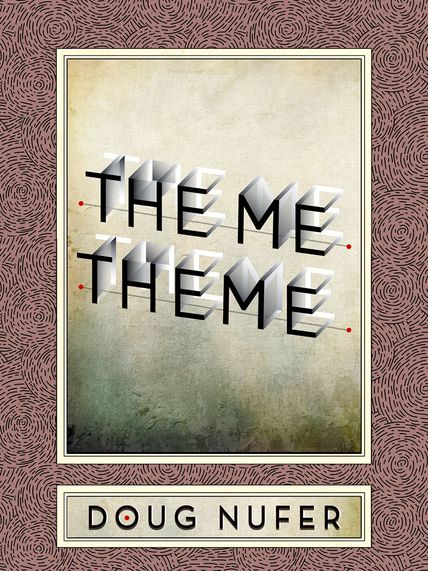 In this dazzling cycle of poems, Doug Nufer, wizardly author of poetry and prose works based on formal constraints, starts with a simple constructive rule, exemplified by its title: present a sequence of letters, grouped into a word or words; follow it by the same sequence, differently grouped; repeat. This foundational principle, ruthless in its purity, gives rise, like a jazzy passacaglia, to the most diverse forms, whose endless variations murder and reproduce like cellular automata creeping across the page. In the mind and ear of the reader, meanings, rhythms and sounds burst into dizzying presence and are swept away with ebullient panache. Nufer's art here is a high-energy high-wire act of wit, joining formal severity with frivolity and making stops at all points in between. Don't be afraid, Reader, to take the local and spend some time on this tour, bar-hopping with your precise yet whimsical guide across an initially alien but ultimately friendly and stimulating space—you will end up welcoming the cheerful pop of your newly effervescent brain exploding.
Notices
"Raveling and unravelling words to unearth the words in the words (and the worlds in those words), Doug Nufer hums human, dealing ideals of the artisan shaman sham of art. With The Me Theme, he offers us a loving cup of anthropic rum, mellifluently weaving odes from the nodes of obsessively permuted phrase clusters. In the cadence of its decadence, one hears some winsome thesis—a slant and profound impression of what words are made of and what they bear—that reveals, with gracious humor, the stakes of the non-sense through which a poet uses language to touch the world."
—Daniel Owen, author of Toot Sweet
"Letter sequencing extends, an elongated disruption, or it gets decreased into definition units of sense. What does it take? A fetish of language arrangement. Space between words makes more words. Letters in a saccade contract and expand, they stretch and tighten. Nufer does that here, as he hones in on words and doubles them. He expands or unlocks meaning by playfully spreading the letters around. His writing compels the reader to see and the viewer to tackle language. The Me Theme pushes through repetition to reach the cadence of the sentence."
—Nico Vassilakis, author of Disparate Magnets and Staring@Poetics
"Perhaps the me theme is the song of the selfie moment: a meme. Tautologically reduplicating itself in line after line, it asks to be seen, since its playful splay paragrams can't always be heard. On page after page, Nufer amazes: a maze, simply implying, ingrows rows—word spur. Words' purposes: poses.
"Each poem's narrative folds in semantic doublings that evoke not so much a stutter, as a self-aware and self-mocking torrent of bawdy puns, mythological reference, and poetic intertextuality. That English has this capacity, and that Nufer exploits its possibilities so thoroughly, belies the book's claim to be an aesthetic anaesthetic tome to me. Even as its language might lull us to sleep, the alphabet's alpha bets here prove testament to its overweening over weening author's ability to wake language."
—Amaranth Borsuk, author of Pomegranate Eater and Handiwork
"If you believe that words are sacred delivery systems for meaning, and that each word only has one meaning and those meanings are concrete, Nufer will reach out from The Me Theme and cheerfully tweak your nose."
—Paul Constant, in The Seattle Review of Books