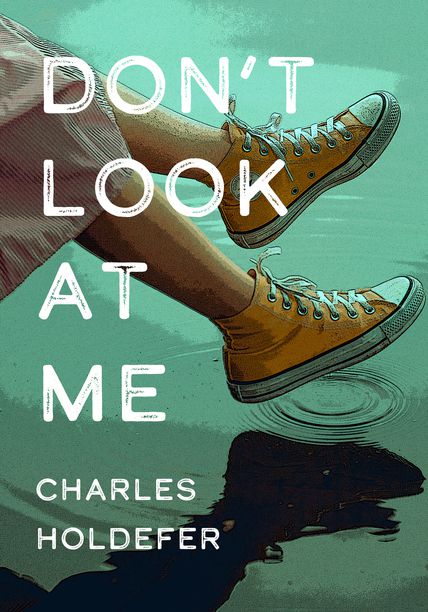 When an ex-basketball star and poetry aficionado discovers lost love letters from Emily Dickinson to an unknown Irish lover, she must confront academic conformism and risk embarrassing exposure in order to defend larger truths about American culture in a nation still divided by war.
Meet Holly Winegarten, a campus celebrity and painfully self-conscious young woman trying to come to terms with being six feet, nine inches tall. Sidelined by injury from a basketball career, she develops an affinity for literature and accidentally discovers secret correspondence by an American literary icon famed for her self-effacement. Holly learns that Emily Dickinson's clandestine lover was an immigrant Irish workingman who served as a wartime substitute for her cherished brother, Austin. Holly's discoveries make her the envy of academic careerists, who aren't afraid to play dirty.
Also on Holly's mind: the future of her own misfit brother, Honus, her relationship with her father and coach, Art, and her unexpected friendship with a reviled professor. Holly longs for intimacy in a world where appearances rule, and she must find a way to push back against a university compromised by intellectual fashions and insulated from Americans who serve in today's foreign wars.
Humorous and poignant, Don't Look at Me is an unblinking portrait of how literature still excites and disrupts our lives.
Notices
"After a career-ending injury, basketball star Holly Winegarten navigates the turmoils of university life with the full force of a disciplined athlete. When she teams up with a reviled professor to battle the scheming academics out to steal her work, I stood up and cheered! Inspired by Emily Dickinson's reclusive life and vibrant poetry, Don't Look at Me is a celebration of the power of literature to change our lives."
—Lydia Reeder, author of Dust Bowl Girls
"Fueled by humor and a generous heart, Charles Holdefer's new novel is an underdog's story, and you, too, will root for Holly Winegarten as she navigates the strange and petty world of a college English department. But Don't Look at Me is much more than a campus comedy. It's a literary mystery, a journey of discovery, and a testament to the power of art to reach through the years and both touch our souls and reflect our reality. Witty, lyrical, and wise, this ​is one of the most entertaining novels of this—or any—year."
—Curtis Smith, author of The Magpie's Return and The Lost and the Blind
"You'll never think of Emily Dickinson the same way after reading her letters to her secret lover in Charles Holdefer's Don't Look at Me. When the ex-basketball star Holly Winegarten discovers the letters, she fights for Emily and for new meaning in her own life against a hilariously wicked crew of academics. By the end, you won't want to say goodbye to this version of Emily or to the amazing Holly."
—Jesse Lee Kercheval, author of Underground Women
"The story being told is engaging and well structured but what raises the book above others is the balance of wit and wisdom in the exploration of the human psyche. The reader is drawn into Holly's world and experiences with her the successes and setbacks as she matures…. A finely wrought tale that flows with ease. Don't Look At Me has impressive breadth and depth … a pleasure to read."
—Jackie Law, in neverimitate
"Thoroughly enjoyable…. Charles Holdefer's writing is crystal clear and gently humorous…. A strong novel which will not only appeal to basketball fans and English degree students but to anyone who likes first class storytelling."