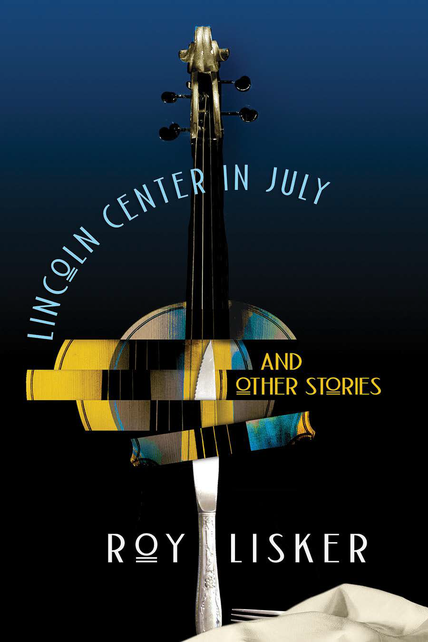 Lincoln Center in July and Other Stories is the first volume of the collected stories of Roy Lisker. Written over a period of more than sixty years, these works are a significant cross-cutting slice of the vast creative output of this American polymath, a mathematician, political activist, underground journalist, prankster and provocateur, poet, playwright, novelist, artist, composer, and above all, always, man of letters, who has carved out for himself an entirely original and authentic career outside the bounds of conventional institutions and produced a body of work of astonishing vitality and breadth. We regard the publication of these stories, all together for the first time, as an important event in American letters.
This volume contains tales of frustrated, ego-mad, and possessed musicians, and depraved and/or misled men of science; two hysterical mathematical spoofs; and culminates in the novella The Governments of Chelm, in which the legendary shtedl of fools grapples with one system of government after another, to no avail.
Read the editor's Introduction.
Notices
"Roy Lisker has led a most interesting life, as a dissident writer in this country…. I have known [him] for at least a dozen years, and I consider him an important American thinker and writer. He has produced a number of extraordinary essays—I might call them brilliant—dealing with philosophy, mathematics, the physical sciences, literature, and social issues. They have been published in a newsletter which he distributes himself, and which I have been reading all these years, always enormously impressed with his intellectual power…. The fact that he has not been 'published' in the orthodox manner is more a reflection on the narrowness of the publishing world than on his merits as a writer. We should recall that the Soviet dissidents who published for years in the underground publications called 'Samizdat' (self-published) were some of the finest thinkers in the country, though they could find no regular publishing outlet."
—Howard Zinn, author of A People's History of the United States
"The mind of Roy Lisker is in constant conversation with itself: one can hardly call it a mind but a plurality of extremely intelligent enthusiasms roaming the world for objects: literature, music, mathematics, performance, satire, politics, art. If he is restless, he is also dogged, ready at all times to learn. He is, in the highest sense of the word, a wanderer; he is, as Borges put it, 'everything and nothing.' He does not épater le bourgeois; he ignores it. He fiddles in the face of conformity but raises his barbaric yawp only to the heavens even as he loafs and invites his soul(s). These (literally) marvelous stories are a record of a life lived amazingly in poverty and ecstatic mindfulness. To misquote a description of his anti-self, Sam the Messiah Man, Roy Lisker has done the unforgivable and thrived."
—Jack Foley, author of EYES (selected poems) and Visions & Affiliations: A Chronoencyclopedia of California Poetry from 1940 to 2005.