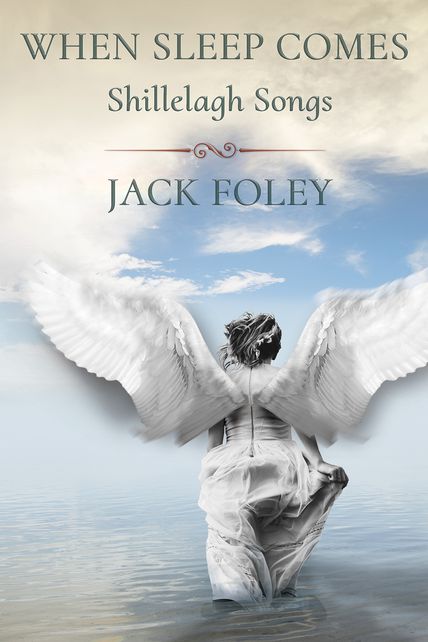 "Jack Foley's latest poetry selection reveals the master in a wild and varied display of poems that entertain the reader with his many styles and preoccupations—from the depths of grief to love to the heights where light has its source. We might turn the title into a question: When sleep comes, can light be far behind? And the answer would be a resounding Exclamation Mark! This bouquet of Shillelagh songs comes from Foley's Irish core, and might be considered an extension of Humphry Chimpden Earwicker, dormant protagonist of Finnegans Wake, whose sleep encompasses all the known and unknown Universes. The diversity of forms and themes these "poems" assume amply demonstrates Foley's concept of mind as being not one but multiple, a dark cinematic chamber peopled with many voices and masks. Foley is our contemporary vaudeville performer, tap dancing on his own stage and singing in these multiple voices, with many a nod and shake to poets alive and dead, summed up in these lines from Elegy: Roy Lisker:
These years
Let's put them all together in a movie
And run them backwards
Till we reach that blackness
That unknowable stuff
At the beginning
And say that moving into it
Is nothing more
Than entering a dark room
And moving into it
Until you find the light
Despite the overriding consciousness of our own mortality, this collection is shot through with an exuberance that borders on defiance of poetic norms. Read it!"
—Iván Argüelles
"Jack Foley is the king of choral poetry, the prince of the polyphonic, an aural angel whose writing, speaking and singing are unlike anyone else's. Come dance and thrive with him in the land of Shillelagh law, a country of excitement and companionship made humane and habitable by its many voices."
—David Mason
"Jack Foley is our firebrand experimentalist and he holds his torch high so the reader can have more light. This book makes unique flares and shadows in profound and vivid ways."
—Michael McClure
"Beireann na dánta seo barróg ar an léitheoir agus ar an domhan le croíúlacht agus le macántacht a chuireann iontas orm.
"These poems embrace the reader, embrace the world with extraordinary warmth and honesty."
—Gabriel Rosenstock
"The only good poet is a dead poet; the living are on probation. But some of us look more promising than others. And the endlessly fertile Jack Foley looks more promising than most. With this book of always inspired, sometimes glorious poems, deep with feeling, interspersed with prose glittering with insight, Foley proves that Yeats is not the only poet to find a magnificent second wind in his green old age. In his latest collection he waves his well-seasoned codger-cudgel, his very own shillelagh, from black grief to ecstatic love, from praise songs to friendship, to loving compilations of reasons for gratefulness, from bright satire tweaking the political noses of our times (with often laugh-aloud humor), to gracious recollections and a brave facing of the future. We all must die yet each of us exists beyond death in our creations and words and the consequences of our actions, as afterimages in the minds of our fellow creatures, like embers or ripples on a lake, weakening and dissolving but never entirely gone. Foley's songs (as he characterizes his great antecedent Whitman's poems) have wings that promise to open wide, bearing them onward, ever higher. Time will tell. In the meantime, there is
no absolute darkness—
there is only the forever fading of the light."
—Christopher Bernard
"When Sleep Comes: Shillelagh Songs is a chorus of voices celebrating death, grief, life, and the euphoria inherent in all mortal moments, its songs asserting that when final sleep finally arrives there very well may be more to come: more knowledge and observations and sentiments to absorb, make, and recognize…. [It] speaks multitudes, gives voice and voices to the human condition in all its tragic and celebratory facets, compels us to keep singing until the last song is sung."
—Micah Zevin, in Heavy Feather Review