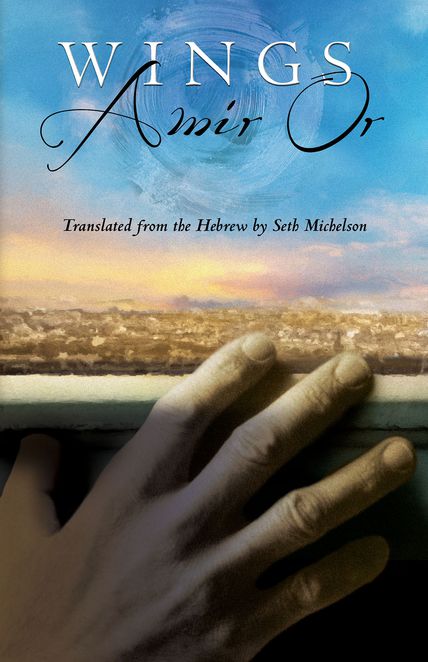 In Wings, Israeli poet Amir Or's thirteenth book of poetry, transcendence is not a flight from the concrete intimacy of history and experience, but an opening within it, an interrogation of its baffling sweep, its beauty and its violence, that reveals, in the heart of unity, a profound multiplicity, the community of love, and the endless labor of birth. In these poems, we hear the sky speak with a music that seems to be wrought of hard roads, and vice versa: we see heaven and earth as shimmering mirages of each other, and the pilgrim's journey beyond time, towards liberation, as the secret heart of both.
This bilingual edition follows Wings with an encore, the brief Basho-like sequence "Travelog," both translated by poet Seth Michelson. It also includes explanatory notes and an insightful critical afterword by the translator, and an interview with Amir Or by Nevena Milojević.
Notices
"With its astonishing mixture of philosophy, lyric verse, and longing for the hieratic, Amir Or's poetry resembles little else being written anywhere in the world today. By turns proverbial and personal, Wings is testimony to deep experience, and even deeper thought. It is also vividly beautiful, and dense with image and insight. This sequence affords a glimpse of what poetry can achieve when we ask it to contain the world, and it speaks across the gap between Anglophone and other poetries, as between countries and eras. A bittersweet, indispensable vade mecum."
—Fiona Sampson, author of In Search of Mary Shelley
"Reading Wings in Seth Michelson's excellent translation is much like Amir Or himself reading his own reflection, or as he says like reading 'my soul reaching for his airy existence.' They indeed do take flight taking us to a world that must have been living beside this one, unknown, unexplored, and marvelously revealed in these poems. These are poems, from one of the world's great poets, that arrive, fly in as it were, like breath itself, and ironically leave us breathless. 'Here my treasure is made' he says in another poem, and indeed he has, for this is a book I must carry with me from now on."
—Richard Jackson, author of Unauthorized Autobiography: New and Selected Poems
"The self as multiplicity, the failure of religion, the collision of past, present, and future: philosophical ideas are stitched together here to bolster an overtly political poem.
"This is how poetry is useful. This is how poetry does something. With this newly translated edition of Wings, Amir Or is finally able to open a dialogue with readers in the United States. May we respond to the invitation."
—Kenneth J. Pruitt, in Rain Taxi